Planningteam Financial Advisors
The Planningteam is a full service team of Financial Advisors located in Bismarck, North Dakota. Our Financial Advisors are Tom Gunderson, CFP®, AIF®, Perry Bohl, CFP®, AIF®, Wayne Muehler CFP®, AIF®, James P. Braun, CFP®, AIF®, Eric Aldinger, MBA, AIF®, Julie Hinsz and Ray Schepp. They take the time necessary to help their clients understand the principles of investing and risk management so they can make better investment choices.  Financial planning, Investment advice, Life Insurance protection, Securities, Stocks, Bonds and much more.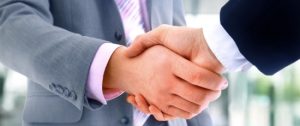 We provide professional investment services through Investment Centers of America, Inc., member FINRA, SIPC. Investment Centers of America, Inc. is one of the largest independent broker/dealer networks in the nation. You can find our offices conveniently located in Bismarck, ND, Center, ND, Garrison, ND and Stanley, ND. Please call us anytime either locally at (701)255-6832 or toll-free at (800)279-6016. You may also use our convenient contact form to get a hold of us. We would love to hear from you!
Our mission is to be there – for you. Offering premier financial planning, we provide our clients with uncompromising integrity, trust and complete personalized service. The planningteam shares more than 80+ years of combined experience in helping investors with financial solutions.  Your financial future is our number one goal.  We will work hard for you so that you can live the type of life you desire. Enjoy your retirement, call the planningteam Financial Advisors today.  Contact us here and get started on the right retirement path.